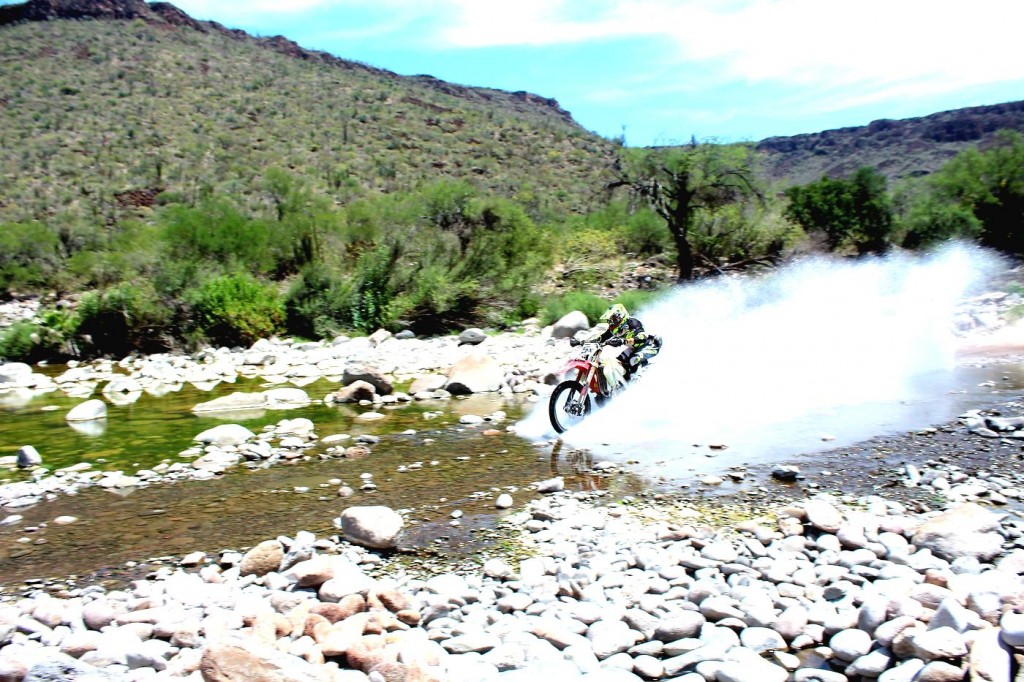 For third straight year
CBS Sports Network once again set to air telecasts
of entire 2016 SCORE World Desert Championship
Award-winning CBS Sports Network TV shows, produced by BCII TV, include action
from multiple race classes and a two-hour special show on the iconic SCORE Baja 1000
RENO, Nev., USA — CBS Sports Network will televise six shows from the 2016 SCORE World Desert Championship, it was confirmed today by SCORE International. As SCORE continues to expand its media platforms to a global audience, this will mark the third consecutive year that SCORE desert races will be showcased on the popular CBS Sports Spectacular programming. There will once again be multiple airings of each show in the United States and Canada.
SCORE also announced that the six shows will once again be produced by Southern California's awarding-winning BCII TV.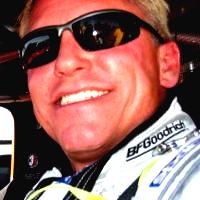 CBS SPORTS NETWORK COVERAGE
All races in the five-race 2016 SCORE World Desert Championship, along with the special SEMA SCORE Baja 1000 Experience and qualifying for the SCORE Baja 1000 from Las Vegas Motor Speedway are once again airing in the USA and Canada on the CBS Sports Network. The spectacular shows feature not only SCORE Trophy Truck coverage, but also top action and highlights from many other classes of trucks, cars, UTVs, motorcycles and quads – making sure that the most exciting footage and most compelling stories continue are part of each race event broadcast.
Capping off the 2016 broadcast season, the SCORE Baja 1000 broadcast on CBS Sports Network will air as a full two-hour special for the second straight year.
SCORE COMMENT
"These CBS Sports Spectacular shows have helped bring SCORE to a new level of international exposure while visually telling compelling stories of the most unique racers and the most diverse form of motorsports in the entire world," said Roger Norman, SCORE CEO/President. "Bud Brutsman and his talented crew at BCII TV have gone far and beyond the call of duty to produce incredible TV shows for an ever-expanding worldwide audience that more than deserves the many accolades that they have been receiving."
5 HOUR SCORE MARATHON ON CBS SPORTS NETWORK JAN. 31
Sunday, January 31
CBS Sports Network
6 a.m. ET – 2015 Baja 500
7 a.m. ET – 2015 IV250
8 a.m. ET – 2015 Baja 1000 Qualifying
9 a.m. ET – 2015 Baja 1000 (2 hours)
ON THE AIR
2016 CBS Sports Network Original Broadcast Schedule (subject to change, check local listings)
· SCORE San Felipe 250 (first telecast-Sunday, April 10, 9 p.m.)
· SCORE Baja Sur 500 (first telecast-Sunday, May 29, 9 p.m. ET)
· SCORE Baja 500 (first telecast-Sunday, July 24, 9 p.m. ET)
· SCORE Desert Challenge presented by Rosarito Beach (first telecast-Sunday, Nov. 13, 9 p.m. ET)
· SCORE Baja 1000 Qualifying @SEMA SCORE Baja 1000 Experience (first telecast-Sunday, Dec.18, 9 p.m. ET)
· SCORE Baja 1000 (two-hour special) (first telecast-Sunday, December 25, 9 p.m. ET)
CBS SPORTS NETWORK
CBS Sports Network is available across the country through local cable, video and telco providers and via satellite on DirecTV Channel 221 and Dish Network Channel 158. For more information, including a full programming schedule and how to get CBS Sports Network, go to www.cbssportsnetwork.com.
SCORE OFF-ROAD RACING NETWORK
CARBONTV.COM
Continuing to expand the scope, reach and exposure value of its brand, races and racers, SCORE also recently entered into an agreement with Carbon Media Group to launch the new SCORE International Off-Road Racing Network on CarbonTV. Content to be included on the premier online video destination include all telecasts of the five-race SCORE World Desert Championship as well as all of SCORE's online web series available 24/7 and at no cost. It can be accessed at www.carbontv.com/networks/score-international.
BACK BY POPULAR DEMAND
SCORE also announced that it will continue the production of its vastly popular four online multiple-segment video series of Conquest, Legends, Roost and Guerrero. The online video series are part of the new website design that include elements also aired through the SCORE Journal digital magazine in addition to the new 24/7 CarbonTV channel.
SCOREscope
The five-race 2016 SCORE World Desert Championship will include five special events and for the first time all five will be in Baja California, Mexico. Here is the complete 2016 SCORE World Desert Championship schedule:
· 30th SCORE San Felipe 250, Feb. 25-28, San Felipe, Mexico
· 2nd SCORE Baja Sur 500, April 14-17, La Paz, Mexico
· 48th SCORE Baja 500, June 1-5, Ensenada Mexico
· 20th SCORE Desert Challenge, presented by Rosarito Beach, Sept. 14-18, Rosarito Beach, Mexico
· 49th SCORE Baja 1000, Nov.16-20, Ensenada, Mexico
SCORE SPONSORS…
Official Sponsors: Bud Light-Official Beer, Monster Energy-Official Energy Drink, BFGoodrich Tires-Official Tire, King Shocks-Official Shock Absorber, Vision Wheel – Official Wheel, Axial R/C-Official R/C Vehicle, Muck Daddy-Official Hand Cleaner, CBS Sports Network-Official Television Partner, Wide Open Excursions- Official Arrive and Drive Company, Crystal Bay Casino-Official Casino.
Associate Sponsors: Symons Ambulance Company, Aero Calafia, Tessco.
Additional SCORE Partners: Proturismo Ensenada, Visit Baja California Sur, Baja California Secretary of Tourism, Baja California Sur State Government, Mexicali Ayuntamineto, COTUCO Mexicali/San Felipe, Cruz Roja Mexicana, Corporate Helicopters, Instant Mexico Auto Insurance, GoPro, PCI Race Radios, McKenzie's Performance Products, Advanced Color Graphics.
For more information, visit the official website of the SCORE World Desert Championship at www.SCORE-International.com.