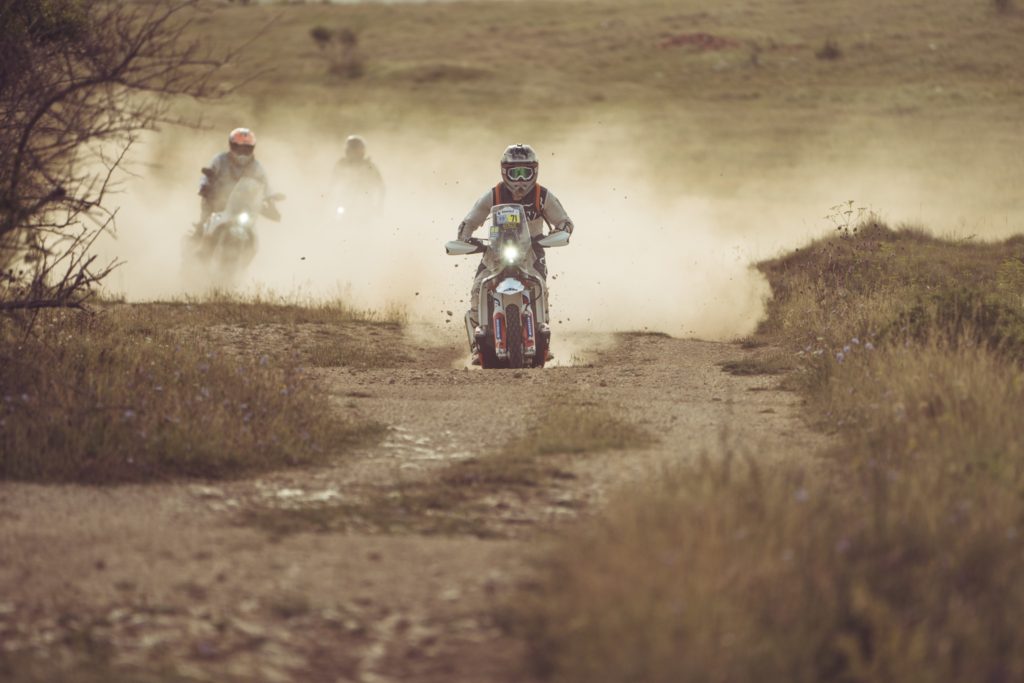 photo by ® Reini Wenzel
SCORE International has welcomed Rally class motorcycles racers to compete in this upcoming Baja 1000, by creating a special Pro Moto Rally class with its own set of rules and rally style features incorporated into this traditional event. What has been termed as a Rally Hybrid, the racers will compete in the traditional, running clock, Baja 1000 as normal, but will have the added challenge of using a road book to navigate multiple undisclosed course divinations and waypoints, which are unique to this new rally class only. Starting in Ensenada and finishing in La Paz, Mexico, this will not only be an extremely challenging rally event, but will also have the prestige and glory of conquering the internationally famed Baja 1000 peninsula run!
Pro Moto Rally class specific requirements:
MOTORCYCLES – 250cc to 650cc
All motos must be equipped with devices having navigation capabilities. Road book holder must accept Road Book Roll A5 paper with 5.83" or 148mm wide specifications.
Road Books will be handed out at the rider's meeting before the race.
Pro Moto Rally Class information link: