RENO, NV- SCORE International President Roger Norman announced on Friday that SCORE is stepping up its rescue capabilities for all race drivers, co-drivers and riders as it makes final preparations for one of the world's most popular and iconic off-road desert races, the 48th Annual SCORE BAJA 500.
Norman also reported that SCORE also doubled the medical accident insurance available for all banded team members to $50,000 in medical coverage and $25,000 in accidental death and dismemberment coverage. Norman also said SCORE will be providing full aero-medi-vac support during next week's iconic race.
The increased insurance coverage is now available for all crew members and media through on-site or off-site race registration. See SCORE-International.com's RaceInfo site for more information.
The increases in rescue capabilities and insurance coverage is in place without SCORE raising entry fee prices. In fact, entry fees for this year's SCORE BAJA 500 have been reduced for all classes.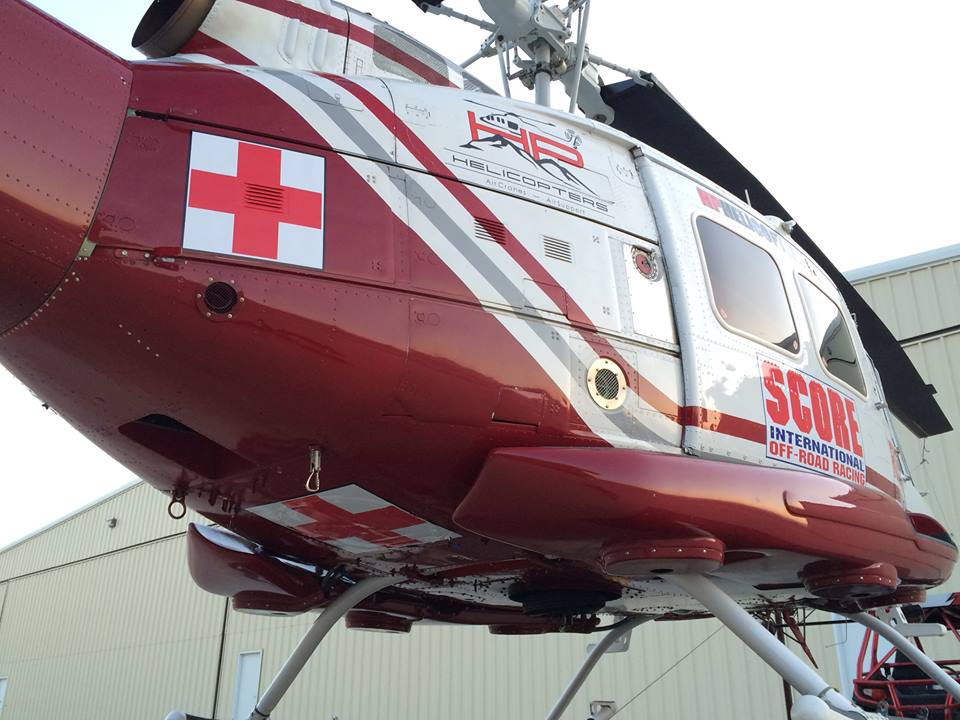 SCORE's new rescue helicopter is capable of carrying a larger rescue crew and more patients, Norman said. The new rescue helicopter is powered by an 1850 hp Cobra turbine and has a 500 mile range under optimal conditions. It will carry rescue tools including jaws of life and will use radio, push to talk iridium and ptt MSat for communications. This helicopter will be on call for life and death situations around the course and will be stationed at Ensenada airport and at race mile 83 at the BF Goodrich Pit. The Aero-Medi-Vac King Air B-200 will be stationed at Ensenada airport on standby. The SCORE Cruz Roja rescue assets will be stationed all around the Baja 500 course, with seven 4×4 rescue units and five ambulances. The medical helicopter SCORE has traditionally used for life saving rescue, Norman said, will be following the lead trophy truck during the race.
SCORE has not had any chase fatalities in the past 3.5 years of its world championship Baja desert races.