Trophy Truck team updates prior to the start of the 2019 SCORE World Desert Championship season include big news from Cameron Steele and The Desert Assassins, Bryce Menzies and NASCAR driver Brendan Gaughan . . . Check out the latest issue of SCORE JOURNAL for this and much more.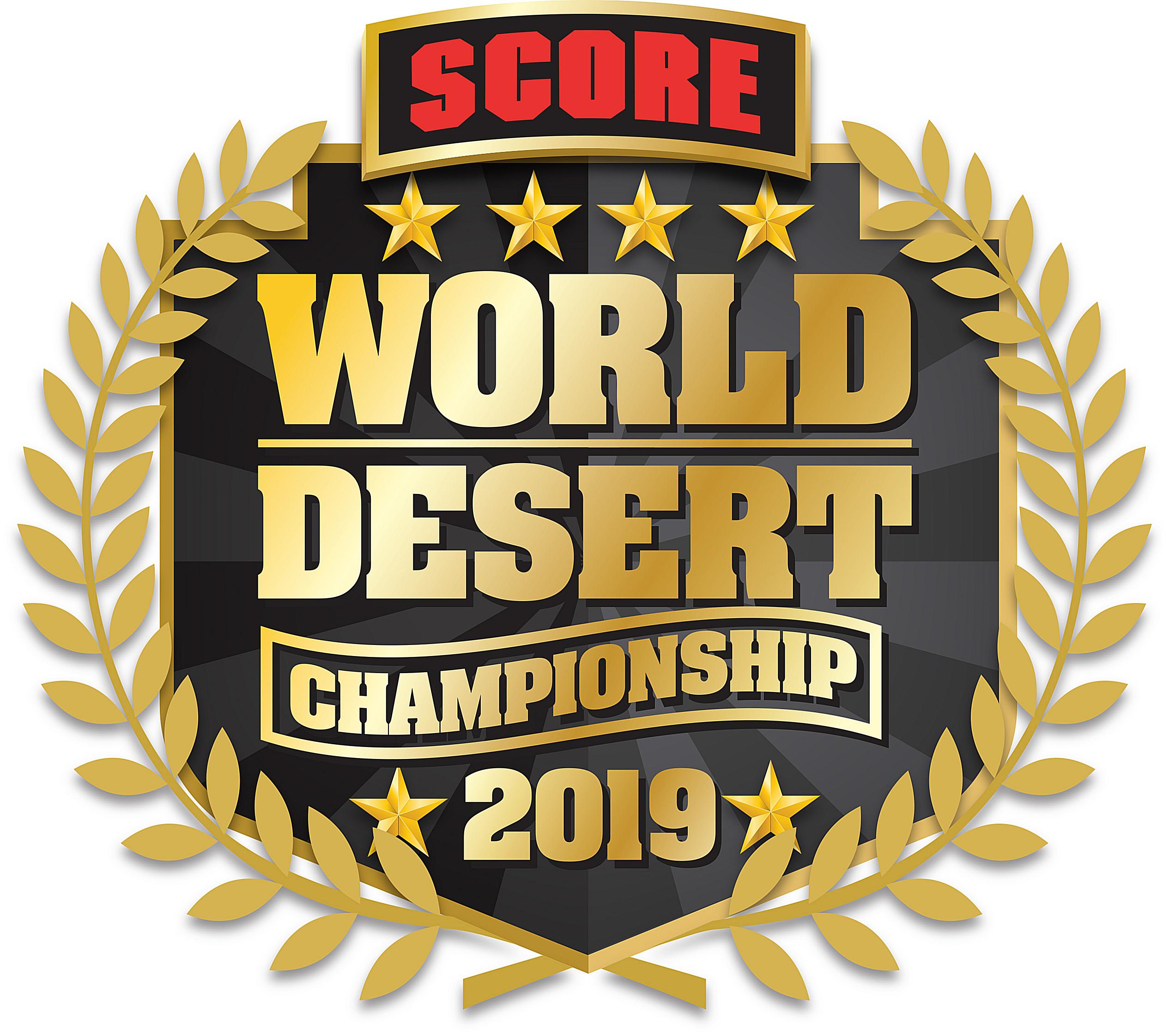 2019 Season Preview
The 2019 SCORE World Desert Championship is set to start with the first race, the 33rd San Felipe 250, beginning in April, 2019. SCORE officials learn of some of the new and exciting changes happening for the 2019 season, which will impact the excitement and challenges for racers in a variety of classes.
SCORE 2019 Race Schedule
33rd SCORE San Felipe 250, April 3-7, San Felipe, Mexico
51st SCORE Baja 500, May 29-June 2, Ensenada, Mexico
Inaugural Lucerna SCORE Baja 400, Sept. 18-22, Ensenada, Mexico
52nd SCORE Baja 1000, Nov.19-24, Ensenada, Mexico
2019 SCORE Class Starting Order
SCORE is changing the starting order for some classes due to increased speeds in some categories and to increase safety.
Jeepspeed® Classes Return
A total of three classes will be instituted for the 2019 Season. The Jeepspeed® Challenge Class is for short wheelbase Jeeps produced since 1984 and excludes 2018 Wranglers. The Jeepspeed® Intermediate Class is for Jeep and Dodge vehicles with original appearance and profile, such as the 2018 Wranglers. The Jeepspeed® Outlaw Class recognizes everything in Jeepspeed's 4700 class for Jeep Dodge light trucks or SUVs.
Pro Stock UTV Class Added
UTVs continue to be the fastest growing category in SCORE, with the latest is a stock production class that combines naturally aspirated and forced induction models with minimum suspension modifications.
More information on this and other class vehicles are available on the www.score-international.com website.
SCORE Trophy Truck Updates
In a recent announcement by Toyo Tires, Bryce Menzies is the newest member of Team Toyo, in a 1,200 horsepower all-wheel drive truck. The number 7 SCORE Trophy Truck is sponsored by Red Bull, Toyo Tires/KMC, and Ford trucks. Menzies is a three-time SCORE Baja 500 winner and SCORE Champion.
Stock Car racer Brendan Gaughan will be returning to off-road racing, competing in SCORE's Class 1 with Collins Motorsports, running the number 162 car. Gaughan is the son of Michael Gaughn, owner of the South Point Casino and began his racing career in off-road motorsports in the early 1990's, driving for Walker Evans' team. Gaughan later moved to the NASCAR Truck Series and ultimately into a Cup Car in 2004. Most recently Gaughan drove for the Beard Motorsports team in the Monster Energy NASCAR Cup Series.
Cameron Steele and the Desert Assassins will be running three SCORE Trophy Trucks in select races during the 2019 SCORE World Desert Challenge Season. Along with the number 16 and number 14 SCORE Trophy Trucks, they will be adding the number 64 Trophy Truck at some events.
The Brenthel racing team, who have raced in SCORE Trophy Truck Spec with Jordan Brenthel in the number 273 truck, will now have Jonathan Brenthel running the number 27 truck in the SCORE Trophy Truck division.
Class 8 driver Jose Leon will be moving up to SCORE Trophy Truck driving the number 68 Truck.
Team C owner Larry Connor is expanding his team into two separate teams. Along with the number 6 SCORE Trophy Truck, Connor is adding a number 45 SCORE Trophy Truck with Luke Johnson, son of Ricky Johnson as the driver of record.
SCORE Trophy Truck Spec Updates
Ultra 4 racer Brad Lovell (pictured top right) who was part of the BC-1 car team in 2018, will be moving into the SCORE Trophy Truck Spec class with the number 244 Amsoil SCORE Trophy Truck Spec.
Jessalyn Farrington-Sells, wife of Wrecked Racing owner and Class 1 racer Steve Sells, will be competing in the SCORE 1400 Unlimited Truck class this season. Farrington-Sells competed in the Sportsman Unlimited UTV class in 2018 in the number 1818 Polaris Razor and won her class at the SCORE Baja 500. According to Steve Sells, she will be gaining experience to hopefully move into the SCORE Trophy Truck Spec class in 2020.
Austin Jones from the Jones Motorsports team, will be entering into the SCORE Trophy Truck Spec class this season. He is slated as the driver of record for the team's number 279 Trophy Truck Spec vehicle.