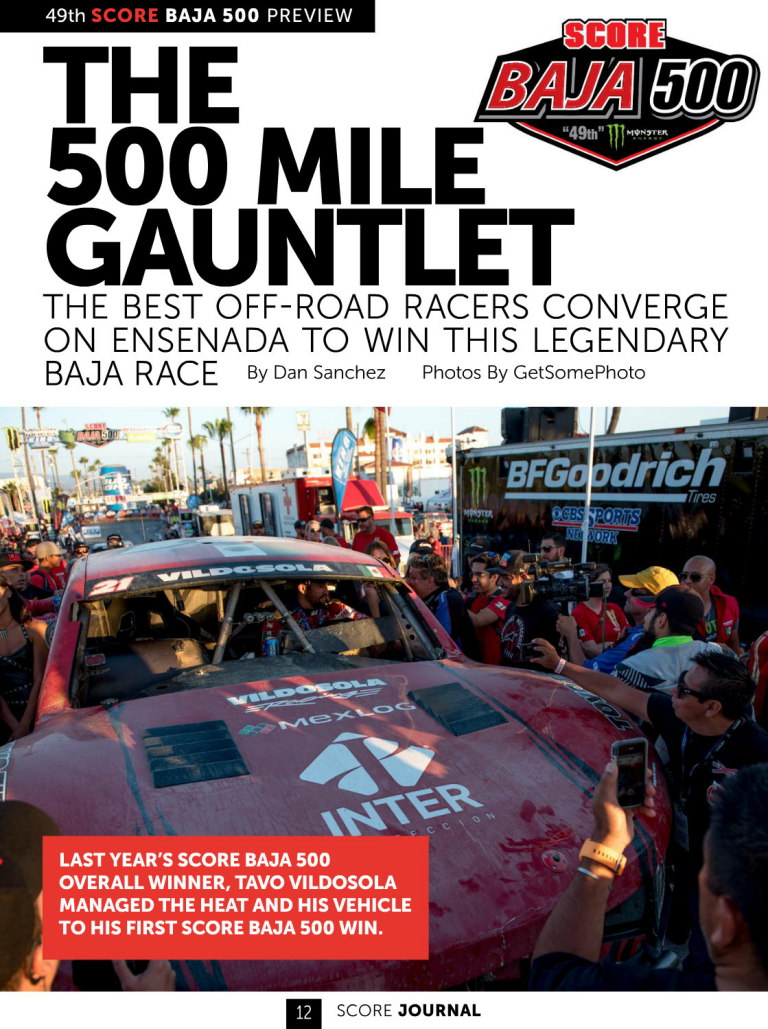 When the SCORE Baja 500 comes around, everyone comes out to compete for this legendary race . . . because it is incredibly important to gaining points towards a SCORE World Desert Championship. And, also, because it is the Baja 500. #AreYouReady?
This year marks the 49th anniversary of the race which will take place between May 31st and June 4th 2017.
The Start Draw for current entries is May 18. Pre-Running begins at the crack of dawn on May 20th. In a word, it's the Baja 500! Strap it on!
The race course is set to cover 515 miles long and will start and finish in Ensenada. "This course is tough and very technical," said SCORE Race Director Jose Grijalva. "There's more rain damage than in other years and it's very long with more than 465 miles on dirt, leaving less than 48 miles on pavement." According to Grijalva, there are a couple of sections of the race course that will be new to many racers. The first extends from Jaramillo to San Telmo Road and up to Rancho Coyote. The other is a new area after the Goat Trail. Both of these sections will be new to many of the racers and provide additional challenges.
Read the 2017 SCORE Baja 500 Preview in SCORE JOURNAL now. Click Here Now!